One year on from its acquisition of a Brazilian real-time predictive analytics firm, Houston-based RigNet is accelerating a strategy to move up the network stack for the development of enterprise applications powered by highly differentiated data analysis.
RigNet is a global provider of customized systems and solutions, offering complex data networking and operational technologies. Responsible for connecting about one-third of connections to rigs via its private network, it has recently been active on the M&A market as part of a "build and buy" strategy.
In January 2018, it bought Intelie Soluções em Informática SA – Intelie – a Brazilian firm that optimizes critical operations through technological solutions specialized in stream data analytics with high data volumes and high data throughput.
The acquisition is geared to leveraging Intelie's capabilities and market position to distinguish and enhance RigNet's bundled communications services.
Critically, Intelie's Intelie analytics platform has been instrumental in helping Brazilian oil giant Petrobras find a solution to its data governance and analytics challenges, with its Real-time Operation Center assisting the development of Petrobras's Libra oil-field wells, using Intelie software. Petrobras claims to have immediately saved 90% of the costs compared to the previous software – not including cost reductions from drilling operations.
Single point access
Intelie's data governance platform allows Petrobras to efficiently consolidate all service provider data, enabling access from a single point.
Intelie Live works by collecting data from any source and processing all these data feeds in real-time to transform it into actionable information using machine learning. The Intelie platform continuously monitors data streams from service providers and alerts users when critical functions deviate from plan.
Given that its reliable prediction models based on live data, Intelie depends on highly reliable communications services to ensure constant and synchronized data delivery. According to Brendan Sullivan, RigNet's Chief Technology Officer, Intelie solutions allow timelier data-driven reactions on predicted operational behavior.
Petrobras is the marquee customer for Intelie RTO Live analytics, and RigNet has some 41 different types of machine learning applications that are saving the company money.
Intelie's offering for Petrobras is broadly two-fold. Well planning and real time operations for drilling and completion.
"Intelie had been doing IT monitoring in real-time for customers like US retailer Walmart. But about seven years ago, Petrobras approached them to apply their technology to the oil and gas sector. Petrobras liked the technology, and were willing to barter their petroleum engineering experts to 'train the machines', to start to build AI backed energy apps on this platform. And that's where Intelie for energy was born," said Sullivan.
The results claimed look impressive, with the company stating that through Intelie it could save substantial amounts annually, and drill significantly faster through the pre-salt heavy layers in Brazil. RigNet has sold Intelie Live to a number of other undisclosed supermajors.
For RigNet, the Intelie acquisition is about strategically leveraging the company's capabilities and market position to distinguish and enhance RigNet's bundled communications services.
Build and buy
RigNet, which starting out offering VSAT connections to rigs offshore – it connects an estimated 31% of global offshore rigs through its private network – is keen to continue adding to its suite of oil and gas-focused data solutions.
The company has made six acquisitions in the last seven financial quarters. "We are in a 'build and buy' phase of expansion. We also partner with companies if they have a nice widget that we might add to our stack. We have picked up a lot of technical talent and developers through this expansion," explained Sullivan.
Those acquisitions have given the company what Sullivan describes as the best in class data AI platform, the best in class network system and security system. In that respect, RigNet doesn't feel compelled to buy more companies in order to fill a particular gap in its suit of solutions. "We will continue to stay on the leading edge of pushing the features we have rolled the base out of," said Sullivan.
The oil and gas space will continue to migrate towards digital transformation. The economic case for this is already widely recognized, with C-suite buy-in for that transformation now entrenched.
"The logic is simple," said Sullivan: "When crude oil futures hover around $50/barrel, you have to figure out a way to make margin on that. As an industry we've already gone through and downsized as much of the IT budget as we can, and that leaves the operations' budgets the last big bucket to rationalize with technology."
Everyone is in a five-year race in digital transformation, where the end-state is to get to a full digitalized, real-time machine learning space. Every time you fix a process in real-time, said Sullivan, you achieve six times the value. "If you are operating a rig 200 kilometres offshore, and 2 kilometres deep, you can't keep putting the data onto a hard drive, flying it back to shore and then analysing it for a month before saying, 'for the next hole we punch we should try this'."
For drillers, predictive maintenance is about decreasing down-time, but from the operators' perspective it is about getting the oil of the ground faster. "We have a much wider set of machine learning applications focused on operators. At every step of drilling completion process there is someone working on some kind of optimization right now," said Sullivan.
But that still leaves a big nut to crack in the operational budget: predictive maintenance.
"For drillers, every day you are not actively drilling is a huge amount of money lost. So, using technology to predict what is going to fail next so that you can swap out components between jobs is where people's heads are at now, as the largest nut to crack first," said Sullivan.
"Last year will come to be seen as the tipping point of the digital transformation," predicted Sullivan. "Look at how many supermajors announced a new digital transformation department, and then started hiring IT guys as tech advisers. We're now only 9-12 months into that process".
In 2017, a World Economic Forum white paper estimated the potential value of digital initiatives and technologies in oil and gas at in excess of $1 trillion over 10 years.
The challenge for technology solution providers like RigNet – and for its oil and gas sector clients – is to figure out how to get to a place where $100m annual savings is no longer the exception but the norm.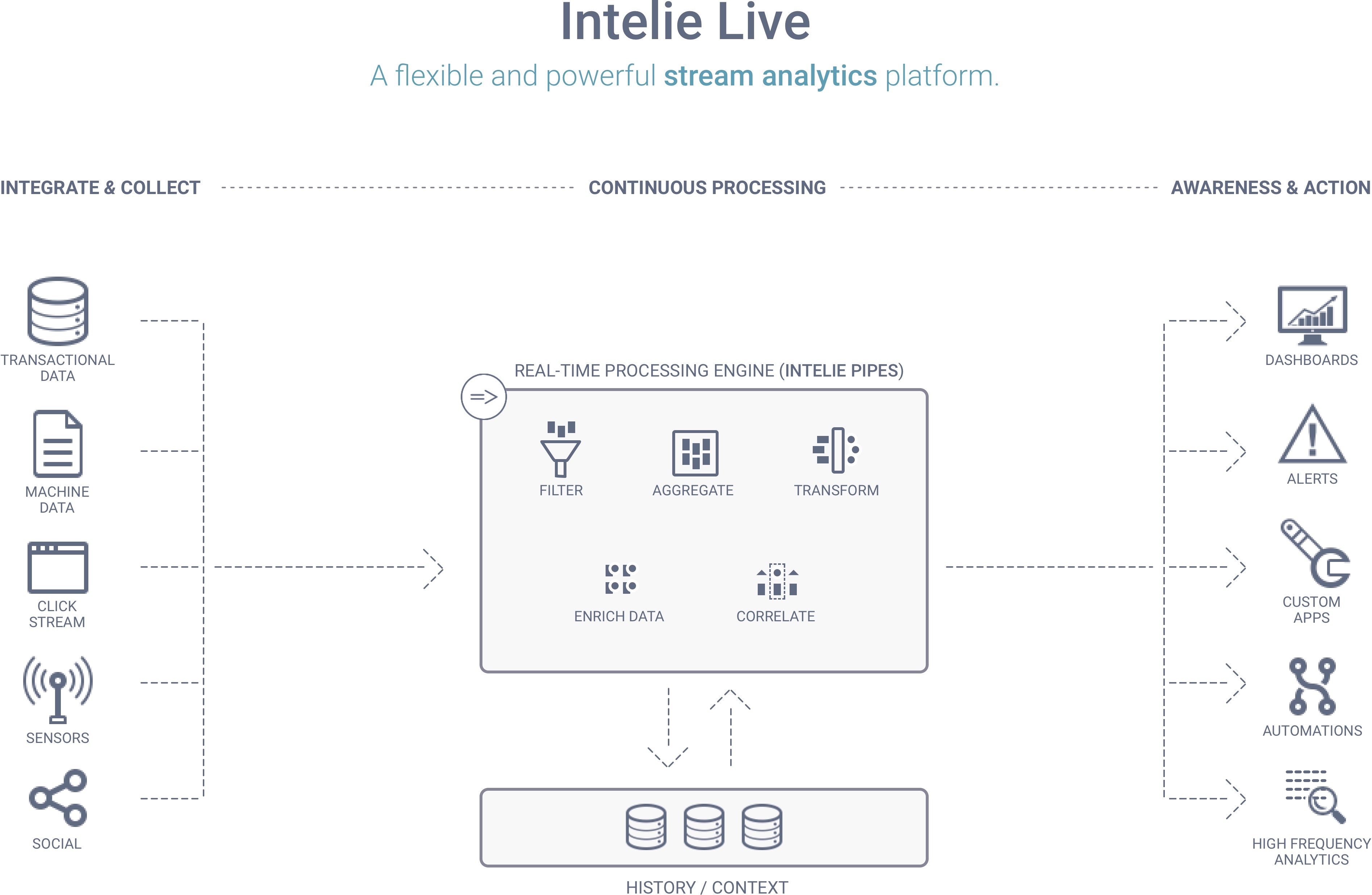 RigNet's Intelie Live Platform
Source: RigNet

Brazil acquisition drives digital transformation
Upstream Intelligence is a trading name of FCBI Energy Ltd.
Registered in England and Wales no.4388971. Registered address 7-9 Fashion Street, London, E1 6PX, UK